Getting to the top of the search results is not easy and it does take time. However that's OK because the return is so amazing. It's the ROI you could have that makes it so enticing.
The reason it's hard and takes time is that Google wants to sell advertising on the search results page so it can keep increasing it's $160 billion revenue every year. So Google hides what it likes about a website. It needs to produce the best search results for searchers to maintain it's number one search engine status.
So it scrutinises each website very carefully. And it hides what it really wants in a website from public view. And then to complicate things even more it keep changing it's criteria.
And unless a website passes the test, it won't rank high.
Also if it likes a website better than yours, it will promote that website higher than yours. This is why you need to have a website better than your competitors. Not the look of it but the Search Engine Optimisation of it.
This is where we come in.
We are part of a global SEO elite, with access to thousands of test websites.
We rank website highly every day.
And we could do the same for your Barnsley website.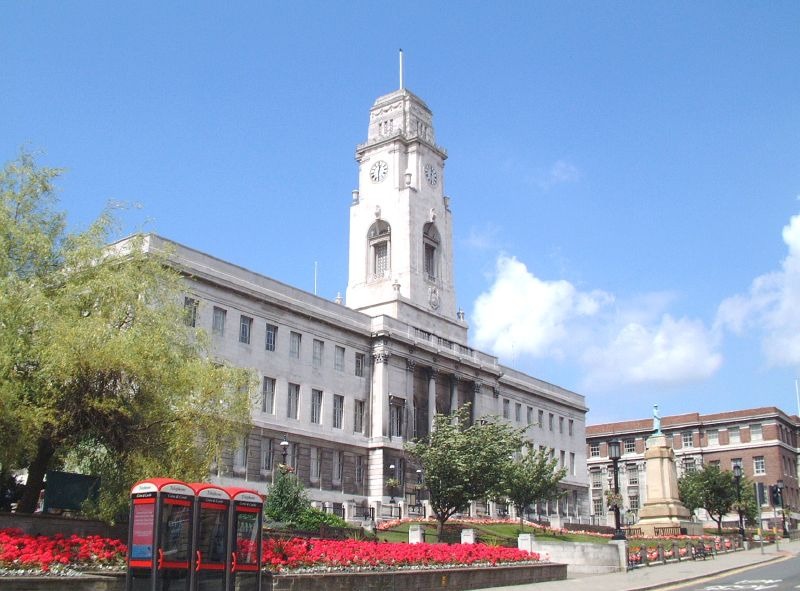 What Search Engine Optimisation Does.
Search Engine Optimization involves the structuring of your websites' content in a manner that fits the demands of your website visitors as well as Google. Yes, it is a bit of a mystery and lots of SEO Yorkshire agencies use this to make things more complicated for their clients.
For example you'll often see on SEO company websites reference made to the 200 ranking factors.
Here is what one website says, "While Google has actually done an unbelievable job of keeping secret its algorithm for determining search results page positionings, there are about 200 known variables that specialists in Search Engine Optimization need to address. This is why you need a Search Engine Optimization specialist to give your site an overhaul and also manage it going forward."
However the real truth is somewhat different, there are only two major areas that need complete focus.
Your website and then who endorses your website.
We focus on these two as they relate to Google.
We also focus on Google because it has a 92.46% market share followed by Bing/Yahoo at 6.3% as at August 2020.
If you want to rank high on the Google search results, it's simple, you need us!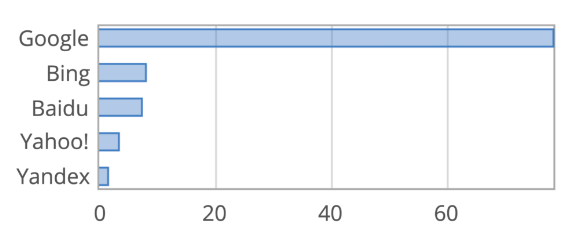 CLICK HERE - 3 BIGGEST SEO MISTAKES


SEO Success is a choice.
The success of any type of website depends much more on visitor numbers than it does on any other solitary variable. And website visitors are fundamentally driven by the search engine results, specifically, with us, Google.
If the Google search engine does not understand how to place a website in terms of relevance to a particular individual's search enquiry then your website visits will certainly suffer profoundly.
Also if your website is not optimised for converting visitors into paying customers, clients or patients your are leaving an awful lot of money on the table.
As the internet becomes increasingly crowded with more and more businesses trying to generate leads in same market field. Those businesses that comprehend and implement the very best SEO will definitely have the very best competitive advantage.
In order to develop a complete as well as successful SEO plan. You have to first, at the very least, have somebody knowledgeable about Search Engine Optimization on your team.
Search Engine Optimization is not something that all SEO companies fully understand. Because lots of the BIG agencies have evolved from the old print form of advertising. So they treat it like advertising. Do a search for SEO online and notice how many so called SEO Agencies advertise. Surely, if the were good at SEO they would use it to rank there own websites … wouldn't they?
Search Engine Optimisation Doesn't Work Overnight
The road to SEO success can be lengthy one, depending on your keyword choice and the strength of the competition.
After thousands of campaigns and the consensus of our super group. We estimate that it will take from 2 months to 6 or 7 months to see a significant improvement. It may be sooner or later because it depends on so many variables.
This is why we have our roadmap so we can give you some idea of how we would work together. The two things that you need to focus on is time and money. The more money you spend means the faster your impact will become visible.
So if you want people in Cudworth, Dodworth, Kendray, Monk Bretton or Worsbrough and beyond to deal with your Barnsley business in a meaningful way. You should look to search engine optimisation as the rewards are terrific.
One thing is sure the sooner you use our SEO Barnsley services the faster you'll arrive one the first page of the search results, then the top three and ultimately number one.
To get started watch this video
We have tested and proven ways of putting your business 1st.
CLICK HERE - 3 BIGGEST SEO MISTAKES