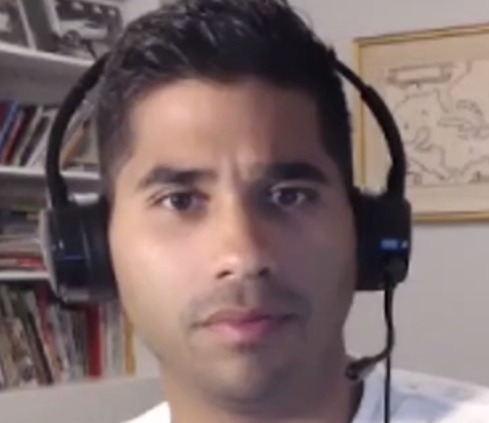 We at SEO services Yorkshire approach things differently because we know that the Google machine doesn't have anything like human thoughts and of course it can't make human like decisions.
It works on code and algorithms.
So regarding first page rankings for Yorkshire websites with Google you have to look at the algorithms. And these are simply processes and rules used by computers to do complex calculations.
Think of baking a loaf of bread.
You have a recipe to arrive at the finished product.
Depending on what kind of loaf you want there will be different ingredients mixed and baked in a very defined way.
SEO for Yorkshire businesses is the same kind of thing...
Google search results is like a machine, so we when doing search optimisation for a client. Know that it's the algorithms, and working to the correct recipe, that will produce first page ranking for our clients.
We simply follow our proven and tested exclusive recipe to produce the inevitable end result. Whether it's for SEO Leeds, SEO York , SEO Sheffield or any other place on earth.
We as an SEO agency Wakefield are part of a recognised Expert World-Wide Specialist SEO Group. And have seen as a result of our optimisation work, around the globe, that Google focuses on five main factors to determine who ranks on the first page.
When we mix these factors as google requires, we can rank any website.
Including yours!
What website we aim to rank is not that important, it is how we as search engine optimisation specialists put together the five SEO ingredients that produces the final result.
Now these five factors are being tweaked by Google all the time, because Google is continually refining the algorithms. So that the people who use Google search will get exactly the search results they were looking for.
As an SEO company in Yorkshire we monitor and react to any changes Google makes.
We have thousands of test sites, built up over many years, all around the world. And we use these to refine our own tactics to Googles changes. So we can get and keep our Yorkshire clients at number one.
SEO Company In UK Understands Google
Google makes its money by selling ads.
The search services are provided to the world so people will buy the advertising. Whenever you do a search on Google for just about every search there are ads at the top and bottom of the search results. About ten per cent of individuals will click the paid adverts. As each ad is clicked Google makes a charge to the advertisers.
In 2019 this gave Google a $160+ billion revenue.
Now Google wants to increase this profit so they change the algorithms little by little to see if they can get better search results. Google wants to give to individual search queries exactly the right answers. So folk will continue to use their search engine and they hope the 10% of people clicking the ads will grow.
Also Google continue to up the price of the ads for the merchant.
The average cost-per-click not per lead across all industries is $2.69.
Some of the most expensive keywords go into the $500 dollar range.
Our mission when offering SEO services in Yorkshire is to help our clients businesses profit by getting them to the top of the FREE organic search results and the Google map results as well as keeping them there.
We do this by adapting to any Google changes and maximising our advantage.
Keyword Phrase Optimization by SEO Company Yorkshire
Our aim as an SEO consultant in Yorkshire when we first work with a client is to rank their website on the first page of Google search results, for a specific keyword phrase.
This in our experience will take a time frame of three to six months. It may take longer or it could happen quicker. The timing cannot be exact because Google does change things all the time.
And it depends on who at present is already ranking for the chosen keyword phrase. The speed is also determined by the financial commitment of the client.
Once the goal of getting ranked on the first page is accomplished.
The next move is to be placed in the top three.
And then the ultimate goal of being number one.
I can't guarantee when specific placements will happen. As there are changes and variables happening all the time.
However, we at WSEOY do have the recipe that we know works over time.
One of the ingredients for ranking success is we carry out website optimisation.

To optimise your website correctly on its own will increase your visibility on the web.
But won't be enough on its own to get you a really high place ranking.
For this you will need a well place back linking campaign.
This is where our world wide group of SEO consultants comes into play to raise you to the top.
We fully understand what Google wants. We know how, when someone is searching for what you do. To make certain that they discover your business and not your competitors.
Choosing The Best SEO Expert Yorkshire For Your Business


When it comes to choosing the right SEO expert, for your business in Wakefield, Leeds, Sheffield, York, Doncaster or Barnsley, from the many SEO companies in Yorkshire. You have to exercise caution in selecting which company to work with. Because there is so much new profit to be made with the right search engine optimisation campaign.
Your competitors and time are forever working to stop you being seen in the top organic search results.
Making the wrong choice today or maybe in the future. Will only ensure that your competition is gathering in your potential new customers or clients. And banking the increased profit you could have enjoyed.
This is why it's very important for you to select the right SEO Yorkshire company for your business.

Every company or agency will promise you gold but the majority will leave you spiting rust. Or at best only securing a small % of the swollen profit you could have enjoyed.
Make sure when choosing an SEO company that they don't tie you in with contracts because when their promises turn to dust you will be able to walk away without having to pay good money after bad.
You need to understand that generally agencies use the same over used back linking sources. What this means is that there is very little difference with their results. Because they all tend to use the same back linking techniques this means, you won't have any edge over any competitors.
What marks out our SEO agency Yorkshire apart, is that as part of a team of world renowned SEO EXPERTS. Our exclusive back linking campaigns to thousands and thousands of first class internet properties gives us a distinct edge. This in turn gives our clients a much sought after Google seal of approval.

We at SEO Services Yorkshire Wakefield can help you rank of that there is no question.
Watch this video and read through the page.
If you want to be #1 in the real Google search engine,